Event Date:
March 12, 2022

to

March 13, 2022
Festival Description:
Every year RFA r recruits a new panel of highly regarded screen industry practitioners to decide the winners of our awards.
They watch all of the films in advance of the RFA, so that the winners can be announced and prizes presented at our Opening Night & Awards Ceremony.
MEET OUR JURY MEMBERS FOR 2020
Bo Svenson
An award-winning writer, actor, producer and director, Bo Svenson has worked with over one hundred Academy Award winners and/or nominees, including Clint Eastwood and Quentin Tarantino.
He is a prolific writer in addition to being an accomplished actor. His first novel, "For Love and Country", was published in December 2015 and is on Amazon's "Recommended Reading" list.
His screenplay "Don't Call Me Sir!" won numerous awards, including Best Screenplay at the 2017 Best of the Best Festival, Best Screenplay at the 2017 The Art of Brooklyn Film Festival, a Gold Award for Best Screenplay at the 2016 International Independent Film Festival, Best Screenplay at the 2016 Artemis Film Festival, Best Original Screenplay at the 2016 All Sports Los Angeles Film Festival, the 2015 New York Screenplay Contest's "Park Avenue Prize for Drama", and 1st Place in Drama at the 2015 Los Angeles Screenplay Contest.
Another screenplay "For Love and Country" won Best Screenplay at Canada's 2016 Cinema Worldfest, two Gold Awards at the International Independent Film Awards, and Best Screenplay at the 2016 Illinois Independent Film Festival — while a third, "Yakuzano" won at the 2016 International Independent Film Awards.
He has several other screenplays in various stages of development and pre-production, including "Misguided"; "Viking: The Red Cloth"; and "Fate, Two Kids and an ET".
Born in Sweden, Svenson emigrated by himself to the US as a teenager and began by serving his new country with six years in the U.S. Marines. After an honorable discharge, he was spotted in Miami by James Hammerstein Jr. and cast in a revival of South Pacific. Curious to find out if acting was for him, he headed to New York where he landed the lead role as Yang Sun in Bertolt Brecht's play The Good Woman of Szechuan at The Circle In The Square Theater in Greenwich Village — and was cast in a starring role in the CBS TV pilot The Freebooters.
Other starring roles followed, as well as a recurring role as Big Swede on Here Come the Brides.
His role as the Creature in the three-hour TV movie Mary Shelley's Original Frankenstein brought him great acclaim and led to a starring role in Maurie and the co-starring role with Robert Redford in The Great Waldo Pepper.
Major starring roles followed: Sheriff Buford Pusser in Walking Tall Part II, Walking Tall Final Chapterand the Walking Tall TV series; crazed football player Jo Bob Priddy in North Dallas Forty; heroic airline pilot Captain Campbell in The Delta Force; jealous bar-owner Roy Jennings in Clint Eastwood's Heartbreak Ridge; and cool, cold-blooded killer Ivan in Magnum, P.I.
In addition to recently being the Russian mob boss Vadim in Icarus, he portrayed Reverend Harmony in Quentin Tarantino's Kill Bill and The Colonel in Tarantino's Inglourious Basterds.
Svenson was the only actor from the original The Inglorious Bastards cast included by Tarantino in his homage to that movie, one of his all-time favorites.
An accomplished athlete, Svenson has competed in world championships, Olympic selections and/or international competition in judo, yachting, track, ice hockey - and NASCAR!
A black belt in judo, karate, and aikido, he has been inducted into the Martial Arts Masters Hall of Fame. Following a forty-year absence from judo, he won a silver in the 2009 USA Judo Championships. He won a bronze in the World Championships in 2013 and retired from judo competition after winning a gold in the 2013 USJA Winter National Championships.
He was Sports Commissioner at the 2015 Special Olympics World Games — held at his alma mater UCLA where he had pursued a Ph.D. in metaphysics until his film career took over.
Chairman of the Board and CEO of the Motion Picture Group of America from 1984-2004, he is President and CEO of MagicQuest Entertainment — since 1975, a California corporation engaged in motion picture development and production as well as providing consulting services to actors and script doctoring to writers.
In addition, he is CEO of CanAm Film Corporation, a British Columbia corporation incorporated in 1992.
A member of the Academy of Motion Picture Arts and Sciences (oscars.org) since 1985, he serves on the nominating committee for Best Foreign Language Film and is a juror on the Student Academy Award committee.
He has been a host and/or Master of Ceremonies for numerous events — and is a sought-after juror by film festivals across the globe.
His numerous honors include: the Academy of Science Fiction and Fantasy Golden Scroll Award; the Screen Actors Guild Award for Outstanding Performance by a Cast for Inglourious Basterds; the Italian Institute of Art Award of Merit; Lifetime Achievement Awards from Action On Film and the Movieville International Film Festival; and The Reel Cowboys Hall of Fame Award.
His nominations include the NAACP Image Award and the Hollywood Women's Press Club Golden Apple.
Made For Each Other, a film that he wrote, produced and directed starring Dennis Hopper, won the Award of Excellence at the Accolade Global Film Competition and was nominated at numerous festivals.
He conducts his "In Life, on Camera and on Stage: Don't Act - Be!", a highly-appreciated seminar, in colleges, universities, and corporate boardrooms around the globe.
More info:  http://www.imdb.me/BoSvenson
Desiree Elle
Desiree Elle is an actress, singer and filmmaker born in Montreal, Canada to a French father and a Venezuelan mother. Elle started her artistic career as a child when she began acting in plays and singing in multiple venues in Canada and in France. After minor appearances in commercials & TV, Elle integrated the Actors Studio Drama School in New York City where she earned a Masters in Fine Arts in Acting. She had her Off-Broadway debut in 2011 and has since been seen on & off screen in theatre, film & Tv, commercials and has lent her voice to a variety of projects.
In 2015, Elle wrote, produced, directed and starred in Shaded Reflections, a short film she created through her production company: Dream Love Productions. Shaded Reflections was an Official Selection of the Los Angeles CineFest, the Cannes Short Corner, the Los Angeles Independent Film Awards, the Palm Springs ShortFest & Market and won awards at the Manhattan Film Festival and at the IndieFest Awards.
In 2017, Elle was invited to be on the judging committee of the Sunset Film Festival 2017, a branch of the Los Angeles CineFest.
Elle resides in Los Angeles, California. She can currently be seen in multiple national commercials including for Universal Studios - directed by James Mangold (LOGAN, GIRL INTERRUPTED, WALK THE LINE), as well as for Boost Mobile and Big Lots. 
She is fluent in English, French and Spanish.
Val Verse
Expert in Marketing, Marketing Services and Design, Communications, Promotional Literature, and Management, Val has a BA in Journalism from The Pennsylvania State University with continuing education in Management and Computer Science. She is a member of Phi Beta Kappa, Phi Kappa Phi, Sigma Delta Chi; past President, Society for Technical Communication.
Marcelo Brasil
Marcelo Brasil is an innovative and industry leading Cinematographer in Brazil. Sought after since 1999, Marcelo has been Director of Photography for a multitude of feature films, television series, special programming, documentaries, short films, high profile Political Campaigns and over 700 commercials. Creative Executive and Co-Founder of Araras Films, Marcelo is the artistic force behind the company's endeavors. Traveling frequently between Latin America and the United States. Known for Odique, E Ai, Comeu? and Muita Calma Nessa Hora, he is a trailblazer in stylization and vision.
With a diversified love of black & white still photography, Marcelo has been recognized in the 10th Annual Black & White Spider Awards in Beverly Hills, California, USA and is preparing for his series installation in Rio, Brazil.
Wang Jie
 Born in Wenzhou, Zhejiang province, China. Graduated from the photography department of communication university of China, nanguang college.He is the founder of the China globe film festival, which aims to promote Chinese excellent film works to the world. In the past few years, his works have won many awards at home and abroad. He worked as a photographer and colorist for the documentary "Tibetan girl". The film won best documentary at the Tehran international short film festival and was selected for the 69th Cannes Film Festival.He was the director of photography in the drama "Goat's hill." The film won the best short drama award at the world short film festival. Wang jie is the initiator of the support program for film and television universities. So far, many excellent students have won many international awards with his help. He also served as a judge at various film festivals.Take the Houston international film festival.He is an excellent video creator, but also for the Chinese film to open up a new road to the world.
Li Kang
Film Writer, Director, Famous Chinese Literature Writer, Chairman of Suzhou Jingchuan Film Industry Co., Ltd., Master of Arts of Suzhou University, Member of Microfilm Research Association of China Film Criticism Society, Member of Nanshe and Liu Yazi Research Branch of China Modern Literature Society, Member of Anhui Writers Association, Member of China Prose Association, Director of 2017 Miss Universe Zhejiang Competition Vice Chairman and Senior Adviser of the Committee, Judge of the Main Competition Unit of the 24th Beijing University Film Festival, Recommender of the Joint Selection of the First 100 Universities of Public Welfare Micro Film in China, Judge and Member of the Producer's Seminar of the First Private Film Production Company of China sponsored by the Chinese Filmmakers Association. He has published many works such as Half-wall Rose and Youth Hello.
In 2015, he won the second prize of the first Chinese Prose Award (awarded by the Chinese Prose Association). His work "The Hometown of Zhu Danxi" won the Gold Prize of the "Story of Traditional Chinese Medicine" & Creative Text Competition (awarded by the Film and Television Education Committee of China Association of Higher Education). He led the documentary of Suzhou National Gold Center, non-legacy documentary, etc. The first Top Ten Chinese Public Welfare Microfilms were selected by the 100 Universities Public Welfare Microfilm Universities. Competition "Excellent Contribution to Individuals" and "Starlight Film Critics" (awarded by China Film Critics Association Microfilm Research Association
He presided over the project "Storytelling of Commercial Documentary" of Jiangsu Province Graduate Training Innovation Project in 2016.

Awards & Prizes:
With more than 20 categories, it will be possible for each participating film to receive a nomination for more than one category.
Best Feature Film 
Better Short 
Best Drama 
Best Animation 
Best Documentary 
Best Documentary (Short) 
Best Documentary (Foreign) 
Best Documentary (short - students) 
Best Documentary (Short - Foreign) 
Best Photography 
Best Scenography 
Best Writer 
Best Director 
Best Actor Starring 
Best actor not protagonist 
and many others.
Each winner will be contacted to attend the event and / or receive the prize.
The winners will also be announced on our social media and website.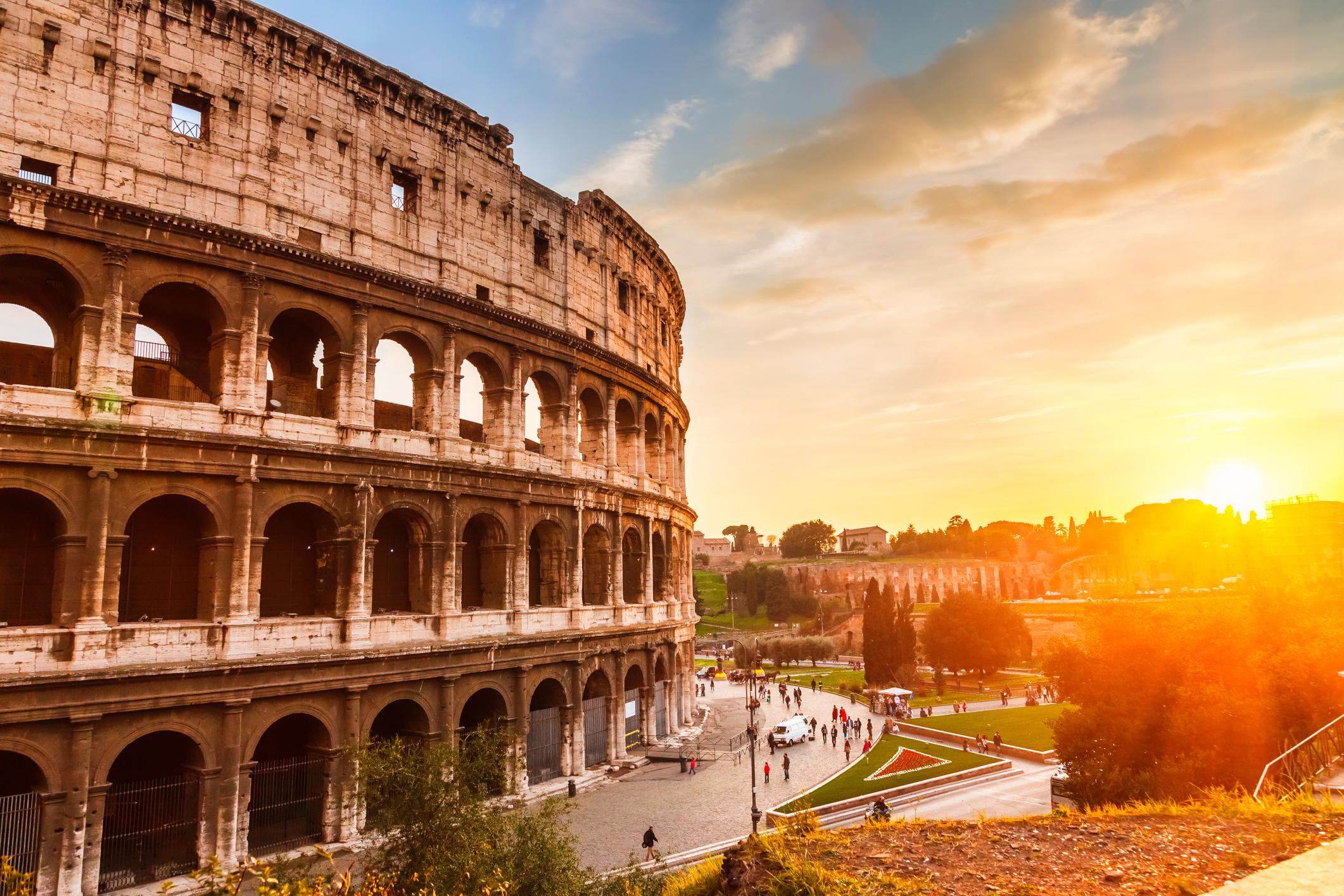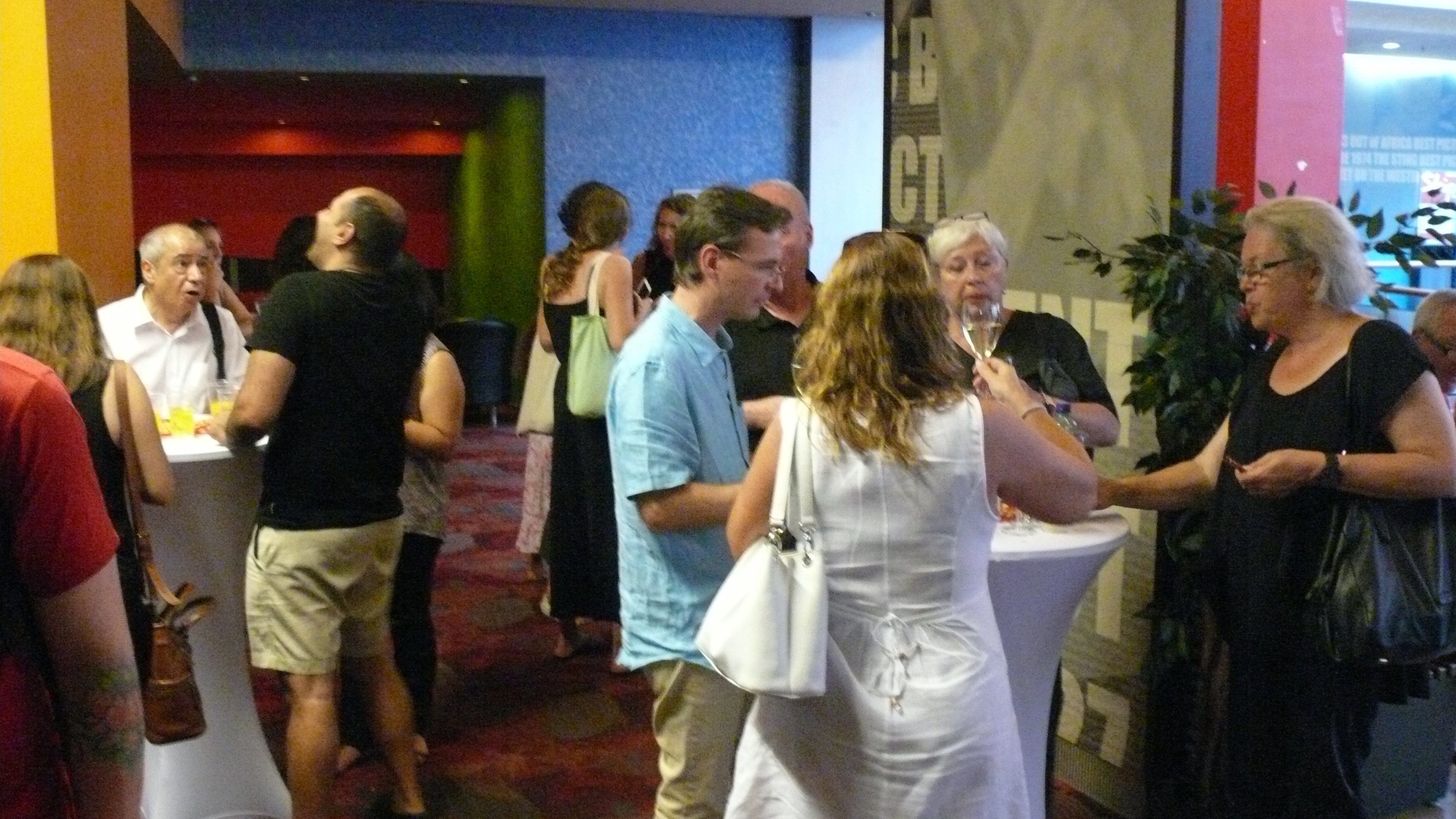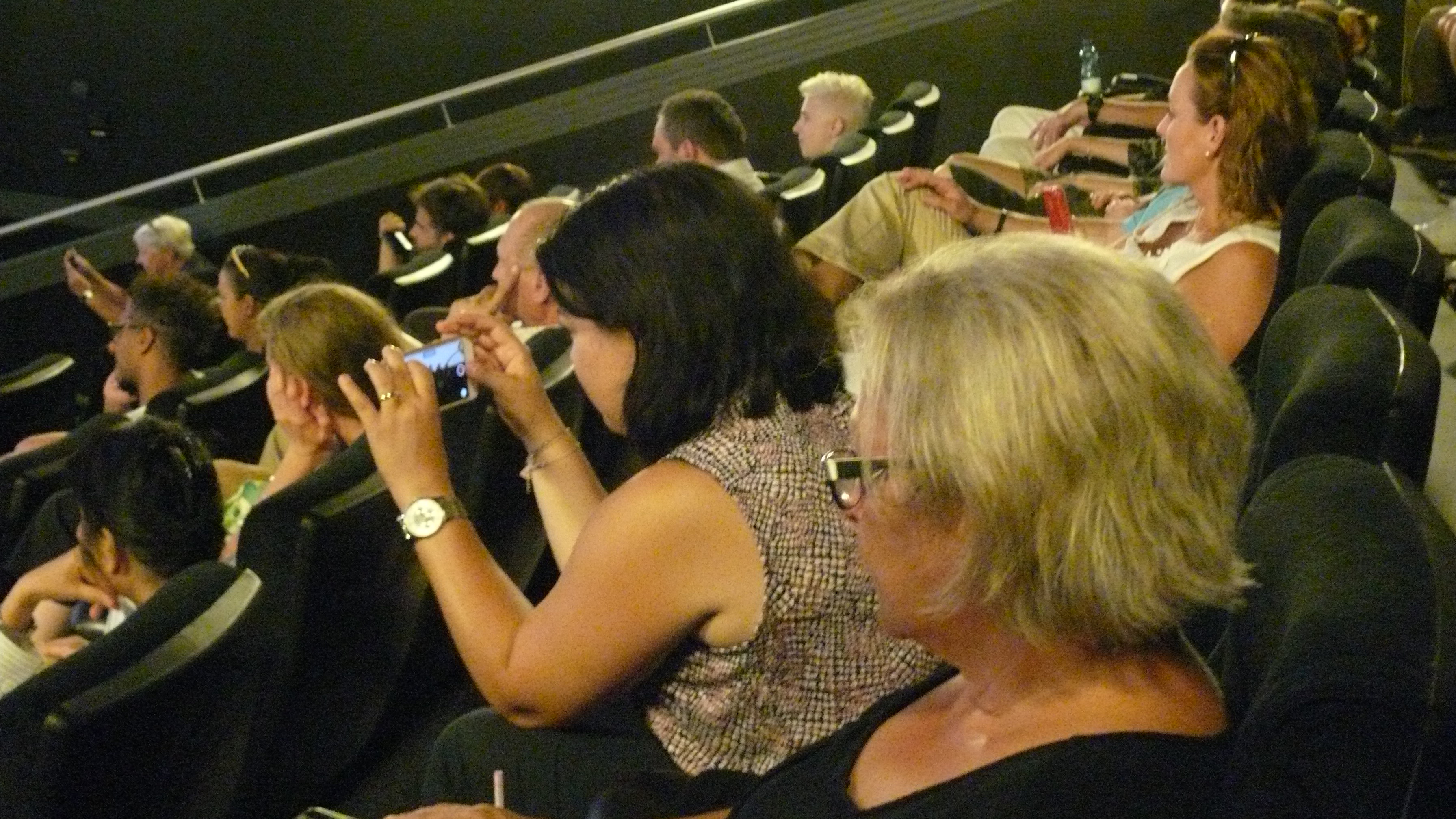 Rules & Terms:
The registration fee must accompany each entry. The registration fee includes projection and management costs, and is non-refundable.
Specify only the main category your movie belongs to (Fiction, Non-Fiction, Animation, etc.)
Movies or videos that use unauthorized and copyrighted music or literary property are not allowed.
The competition is open to professional and non-professional directors.
Entries must be submitted in the complete form in which they will be judged.
Jury decisions are definitive. The jury reserves the right not to select a winner in a certain category.
The jury reserves the right to change a category for the benefit of the film.
Movies must be sent to a digital file (Mov, Mp4) in a backup DVD or Blu-Ray format, and in a DCP format for large-screen projection.
All films, including those in English, should include subtitles in English.
Films accepted at the festival must arrive at the festival coordinator at least 1 month before the opening of the Festival.
Subscriptions screeners must always be sent in DIGITAL format, preferably with a link, such as Vimeo with a private password or similar. Providing a screener link is mandatory for all films.
Do not send anything to us until you are requested to do so or you receive the confirmation letter that the movie will be screened.
After the movie has been officially selected, you will receive an email from our programmers asking for further details.